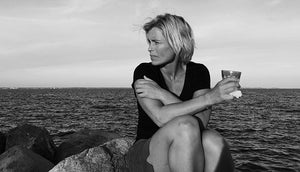 MAYA BJØRNSTEN
Assistant designer to Mother Nature
It wasn't until her ex-husband returned from Antwerp with hundreds of photos of raw diamonds, that Maya first saw diamonds in their natural form, and fell in love. With all the imperfections laid bare, she saw their effortless natural beauty. They weren't the "perfect" shape, but they were perfect to Maya. Each diamond had its own vibrancy and lustre for life. To cut it was to change its very personality. 
That's why Maya made Mother Nature her chief designer, and instead focused on choosing the absolute best quality diamonds. It's not Maya's passion for Danish design that makes Roughdiamonds.dk unique. It's her hands, her eyes, her head and, of course, her heart.
Instead of focussing on the cut of the diamonds, Maya relies on her touch, discerning vision and experience to choose the diamonds that are special enough to love just the way they are.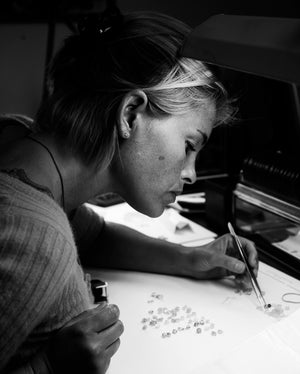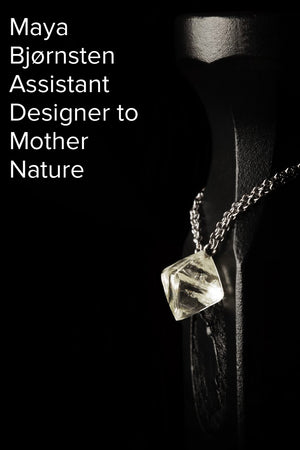 The hidden boutique
Bredgade 56
1260 Copenhagen K
Opening hours
Tuesday: 11.00 - 16.00
Wednesday - Friday: 11.00 - 17.30
Saturday: 11.00 - 15.00
Sunday - Monday: Closed
Get directions